Wedding Security Services is worth the cost as getting married is one of the biggest days in anyone's life. So having a happy, hassle free day is a must. Having good security cover at your wedding gives you the peace of mind of knowing you have backup if you need it. Our professional SIA licenced Door Supervisors cover your wedding service, reception and party. Our second to none Security Guards will protected your Marquee and equipment.
All our personnel are customer focused, friendly, smart, flexible to your requirements and adaptable. We provide Wedding and Marquee Security in Warrington, Manchester, Liverpool, Merseyside, Cheshire, Greater Manchester, North Wales, North West England, Leeds, Sunderland, Newcastle, Birmingham, Bristol, London, and across the UK.
Our Door Supervisors are happy to give free on-site advice and insure your wedding is a great success. We have a security wedding package tailored to meet your requirements and budget. If you are planning a wedding, it's about time to include a security service on your checklist and make sure to find one that can do their work efficiently. We pride ourselves in providing the very best wedding security service.
At Spartan 24 Hour Security, our team are on hand to provide a quick, response to diffuse potentially dangerous situations, to protecting valuables to ensuring that only those with an invite attend your big day and celebrations.
We also hire event staff should you need personnel to help in other areas.
Ever-vigilant, our discreet team will make sure that every guest enjoys themselves

Bespoke Wedding Security

We provide a number of services, a combination of which we can provide on your big day;

First aid

Health and safety, including ongoing risk assessment
Evacuation and emergency planning and procedures
Control access to your wedding celebrations, including evening reception
Front of house security
Open-air security techniques, perfect for summer weddings
Incident reports
Liaise with emergency services, if needed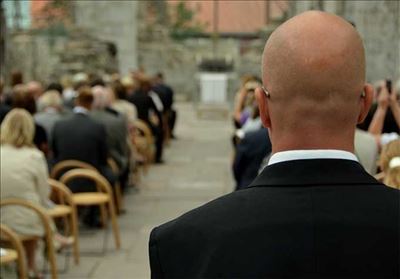 Copyright Spartan 24 Hour Security 2008