Wedding Security Services is worth the cost as getting married is one of the biggest days in anyone's life. So having a happy, hassle free day is a must. Having good security cover at your wedding gives you the peace of mind of knowing you have backup if you need it. Our professional SIA licenced Door Supervisors cover your Wedding Service and Reception. Security Guards look after your Marquee overnight if required.
All our security staff are customer focused, friendly, smart, flexible to your requirements and adaptable. We provide Wedding Security in Warrington, Manchester, Liverpool, and North West England.
Our Door Supervisors and Security Guards are happy to give free on-site advice and insure your wedding is a great success. We have a security wedding package tailored to meet your requirements and budget.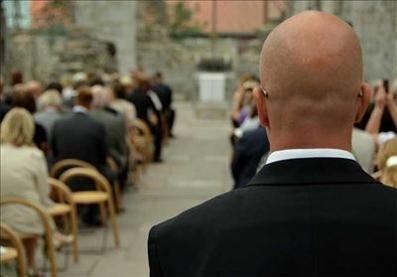 Copyright Spartan 24 Hour Security 2008