For a NO OBLIGATION QUOTE or to book a security guard, door supervisor, security team, or any other service. Please give us a call, send us a text, fill out the enquiry form below or send us an email.
For job enquiries please don't cold call. Email us your up-to-date CV or fill out the job enquiry form on the employment page. We will get back to you if you are suitable and a vacancy arises.
If you require a quote, please tell us the service you require, the location and the number of hours you require the service.
For events, also please give us an approximate number of people attending.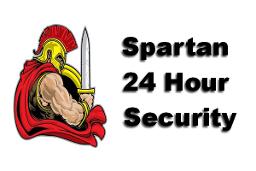 16 Chadwick Avenue
Stockton Heath
Warrington
WA4 2DF
Tel: 07874014305
Fax: 01925 487699
Copyright Spartan 24 Hour Security 2008