Spartan 24 Hour Security boasts a wealth of close protection experience. All operatives are trained to the highest standards globally.
Assisted by our Surveillance operatives we can offer a service second to none combined with global mobility that gives Spartan 24 Hour Security a truly dynamic approach to close protection.
Rest assured that our thorough threat and vulnerability assessment will quantify the risk posed to the principal and thus allow us to operationally plan the safety, security and comfort throughout the principal's schedule.
Spartan 24 Hour Security will liaise with the client regards the needs, wants and expectations of the principal assessing the level of protection required. Our operatives are experts at operating either overtly or covertly to provide the most appropriate service possible.
Our surveillance operatives can ascertain and provide evidence by means of counter surveillance measures to any hostile surveillance towards the principal. This combined with the operational experience of our close protection operatives enables Spartan 24 Hour Security to provide all aspects of close protection, with previous operations including:
Executive protection
Celebrity protection
Maritime security
Witness protection
Residential & Estate Security
Rest assured that a Spartan 24 Hour Security residential security team will ensure the security and safety of that residence as well as its assets. We can also offer the meticulous vetting of any staff employed within the residence/estate, diligently performed by our Investigators.
Vetting
Spartan 24 Hour Security can provide a stringent pre-employment vetting system which is fundamental requirement to those wishing to comply with the BS7858 (2012) providing peace of mind to the Principal/client that any staff employed do not pose a risk to the security, integrity and reputation of the Principal.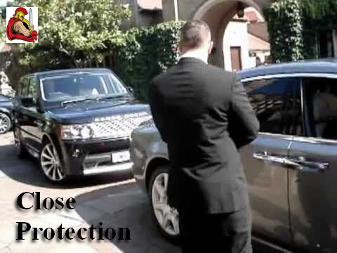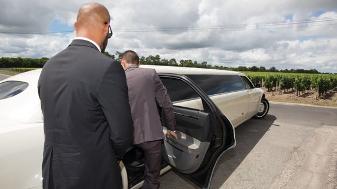 We understand that International Executives, Development Staff and VIP's face increasingly complex security concerns, and so offer a bespoke service accordingly. Close Protection Operatives can be deployed
individually or as part of a team. Their expertise includes travel management, logistical planning, crisis management, emergency coordination – and perhaps most importantly, discretion.
Our teams, who regularly operate in high-threat or complex environments, are customised to each client's individual requirements with consideration given to the complete operating environment, the very latest
threat and the host state security profile.
Switzerland, Kuwait,
Austria.
Bodyguards are SIA badged and have attended several close protection courses, including BTEC Level 3 in Close Protection.
Security personnel are from military or protective services backgrounds, have reached a high level in martial arts and highly skilled at hand-to-hand combat. Firearms trained and have attended a Hostile
Environments Firearms Course.
Security personnel are professional well trained individuals, smart, articulate, and can deal with any situation.
Close Protection Operatives are first aid trained and have attended a three day first aid at work course which is HSE approved and certified.