Landlord / Letting Agent Security Staff are fully insured and vetted. Security Guards and Door Supervisors are hand picked and have a vast amount of security experience at all levels and have also worked as Door Supervisors. Spartan 24 Hour Security provide a complete landlord security package. Rent Collection Service, Tenant Evictions Service, are just a couple of the landlord services we provide.
Apartment Complex Security
Vandalism and burglaries are a common occurrence, particularly in urban areas. Hiring apartment complex security has become essential for both the landlord and the tenant. Every landlord has the moral duty to ensure safety and protection of the tenants. Since most tenants prefer safe environments, the apartment's rental value will increase due to the presence of Security Guards. Our Officers patrol the apartment complex to ensure safety of the residents. Hiring our Security Guards offer various benefits to the owner of apartment complexes. Here are four benefits that our Security Guards provide to the landlords and the tenants.

Ensure a safe and secure environment

Security guards guard the apartment complex and look out for criminals and burglars. Presence of uniformed guards at the premises prevents crime and illegal activity. This makes the residents feel safe and secure at the residential property.
Diffuse criminal activity

Another benefit of hiring our Security Guards is that they can promptly respond to an emergency situation. The guards can respond to any kind of threat. They are properly equipped and qualified, and can act against any kind of criminal activity.
Respond to domestic violence

Security Guards can immediately respond to domestic violence. They can take measured and quick response to apprehend the perpetrator and stop the violence in its tract. In addition, the guards can provide evidence for litigation purposes later on.
Customised to meet the needs of the residents

The landowner can hire our Security Guards Services according to the needs of the residents. Guards can be deployed for one to two shifts or 24/7. According to the apartment's needs. The guards are monitored, supported, and managed remotely by the supervisors. They can step up the security in case of presence of high profile guests such as corporate executives, government officials, and diplomats. Also, certain areas of the complex can be guarded with extra vigilance. For instance, the guards can be made to keep an eye on the garages and car parks particularly during the night. The added services may also include escorting the residents to the building.
Spartan 24 Hour Security provide quality rather than quantity, Landlord / Letting Agent Security personnel do the job to a very high

standard. Also helping with rent collection and tenant evictions.

Security Officers and Door Supervisors can look after themselves and keep

your property and staff safe and secure.
Property Landlord Security Guards and Door Supervisors are:
Uniformed
Vetted Security Operatives
Professional, Experienced, Mature

Reliable, Punctual, Polite, Trustworthy
Self Defence trained
First Aid trained
CRB checked
SIA licenced
Able to look after your Property, tenants, and staff
Available for holiday or sickness cover
Single shift cover
Long or short term contract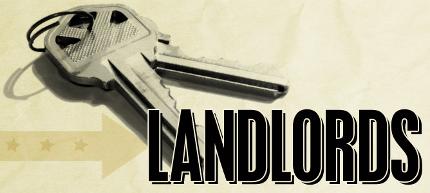 Copyright Spartan 24 Hour Security 2008