SIA badged Security Guards are fully insured, screened, and vetted. Security Officers are hand picked and have a vast amount of security experience, use their initiative, and have a great deal of common sense and have the experience to deal with any situation.
The role and responsibility of a uniformed, static on-site security officer is extremely broad ranging. Static security guards are there to protect your premises through the prevention of theft, avoiding water and fire damage and deterring vandalism.
They can also control access by any visitors or contractors that may legitimately require entry to your property. The static on-site security officer has therefore become an integral part of the management of a site and is in a position of both authority and responsibility and is effectively representing your company as well as providing a range of site management and security services.
This requires a high level of adaptability and expertise which is why Spartan 24 Hour Security only employs highly qualified and trained SIA licensed professionals in this role. Security Guards in Manchester, Liverpool, Warrington,
Greater Manchester, Merseyside, Cheshire, North West England.
Spartan 24 Hour Security provides tailor – made manned guarding services to a broad range of clients throughout the North West of England in the following sectors:
Commercial and Industrial Premises
Distribution Centres and Warehouses
Construction
Hotels
Our site-based Security Officers all possess SIA licenses and are rigorously vetted. We also offer our staff competitive rates of pay and benefits. Also our level of management support and development through our staff feedback and staff appraisal schemes enables us to recruit quality and motivated security officers.
The exact requirements and duties for Security Officers varies between the sectors so we carry out sector – specific Security Audit which is discussed with the Client and also takes into account Client – specific requirements. From this we agree detailed assignment instructions setting out the precise duties and responsibilities of the Security Officers on site. Officers then receive specific training on these requirements and if appropriate, fire safety and first aid training.
Security Guards are supported by a 24 hour control room, where required, lone worker devices, and mobile back up. Regular management visits are made to sites.
Security Guards are:
Uniformed
Vetted security personnel
Professional, experienced, mature
Reliable, punctual, polite, trustworthy
Self defence trained
First Aid trained
CRB checked
SIA licenced
Able to look after your property, staff and clients
Available for holiday or sickness cover
Single shift cover
Long or short term cover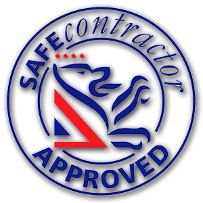 Why Compromise ? we believe in putting our clients and staff first
.

We stand by our word and make business decisions that other companies may be unable or unwilling to make.

Our business model in built around this so clients notice we do things a bit differently.

Spartan 24 Hour Security provide quality rather than quantity, SIA badged Security Guards do the job to a very high standard.

Spartan 24 Hour Security provide more than just a body, Security Guards can look after themselves and keep your staff and property safe and secure.