Manchester Door Supervisors. Spartan 24 Hour Security endeavours to employ both male and female Manchester Door Supervisors with previous industry experience to ensure the venue or location they are deployed to is under safe supervision. Our Door Staff are all fully licensed and undergo a 5-year screening in compliance with BS7858 before commencing operational duties.
Each member of our team is subjected to rigorous background checks complying with industry requirements. In order for the Door Security to be of the highest quality, Spartan 24 Hour Security provides every member of the team with an extensive training program to enable them to be professional in every eventuality. As a company we believe the welfare of our staff is key to their retention and high standards. We demand our staff deliver to the best of their high abilities.

Door Supervisors are an essential requirement for many licensed premises throughout Greater Manchester. Spartan 24 Hour Security provide smart and professional personnel to enhance the security and customer experience at a whole host of different venues. Including; nightclubs, bars, pubs, hotels and restaurants.
We have built a great reputation for supplying friendly and helpful yet firm and fair, male and female Door Supervisors. They are the first and last impression that customers have when visiting your venue, therefore you want them to portray the right image for you and your business or venue.
Our Door Staff are all trained and experienced in customer service, conflict management, drug awareness, physical intervention, first-aid and people skills. They are highly organised, disciplined and are at ease controlling any situations and communicating with the emergency services, should the situation arise.

Spartan 24 Hour Security Door Supervisors in Manchester are the perfect brand ambassadors for your venue or event. They can be the difference between the success over your competitors, helping you stand out for all the right reasons! Whether you need a change, or are hiring security for the first time, please contact us to discuss how we can assist you.
We provide SIA licenced Manchester Door Supervisors for:
Pubs, Manchester Bar Security, Cinemas, Theatres, Nightclubs, Events, Weddings, Funerals, Casinos, Christmas Parties, Concert Halls, Bingo Halls, Large Entertainment Venues, Manchester Hotels Door Supervisors, Corporate Events, Restaurants, Late-opening Cafes, Takeaways, Village & Community Halls, Taxi Ranks.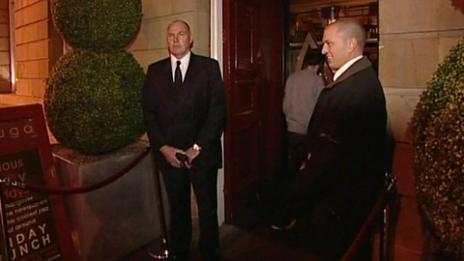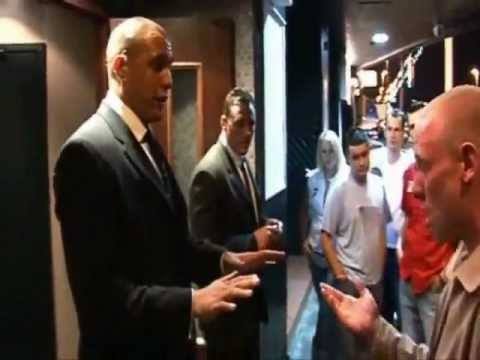 Spartan 24 Hour Security are quality providers of licensed Manchester Door Supervisors, offering security services to all areas of the licensed industry from small bars, pubs and restaurants to nightclubs and larger entertainment venues.
The leisure industry is a particularly unpredictable business, requiring constantly changing attitudes and approaches to many different situations. We frequently supply Door Security to leisure and entertainment venues in Manchester and many other areas the North West of England.
Fully Trained Manchester Door Supervisors
Here at Spartan 24 Hour Security, our highly trained, licensed Door Supervisors are ready to adapt to any given situation at any given time. All are trained to resolve situations in a non-confrontational manner, wherever possible, but they will not tolerate and are committed to prevent any manifestation of intimidation, aggression, violence or bigotry at our clients venues.
Copyright Spartan 24 Hour Security 2008