Warrington Security Services
Spartan 24 Hour Security provide a variety of security staff and services in the Warrington area including:
24 Hour Security provide professional security services in the Warrington area tailored to meet your needs. Security Guards are fully insured, vetted, self defence and first aid trained. Staff are hand picked and have a vast amount of security experience at all levels.
Security Guards Warrington
All of our Security Guards are fully SIA licensed, CRB checked and insured. We vet all of our Security Guards to BS 7858 2012 Vetting and Screening standard to ensure we employ only the most reliable and trustworthy individuals. All of our Security Guards receive extensive training to ensure they meet the high level of standard we expect from them. Spartan 24 Hour Security understand the importance of keeping your premises safe and secure at all times. Our Manned Guarding service is specifically tailored to the needs and requirements of our clients whilst being cost effective. Security officers are often the first person a visitor might encounter when they arrive at your premises. Our officers have the training, professionalism and demeanour to fit seamlessly into our client's culture. Our strategy focuses on understanding that each and every organisation faces a unique set of security threats and challenges. Everything from our recruitment policies and training programs are geared towards delivering highly skilled officers fit to represent our clients. Our officers remain loyal and work with our clients over long periods of time, becoming part of that vital ingredient embedded within your organisation and protecting your assets through an intuitive understanding of your culture. We provide comprehensive protection for the Public, Premises, People and Assets through an efficient and cost-effective combination of manned security guards, mobile response patrols, keyholding and rapid alarm response. Bespoke security solutions are tailored to satisfy our client's individual and specific security requirements.
Mobile Patrols
A fully trained Patrol Mobile Security Officer will visit your premises as and when required. The frequency of patrols will be either random or predetermined based on the particular risk address. The Mobile Security officers will provide an external inspection of the premises but alternatively
can also enter the building to carry out a full internal inspection should this be required.
Why Compromise ? we believe in putting our clients and staff first
.
We stand by our word and make business decisions that other companies may be unable or unwilling to make. Our business model is built around this so clients notice we do things a bit differently. Warrington security Guards do the job to a very high standard, can look after themselves and keep your staff, clients, and property safe and secure. Spartan 24 Hour Security provide a professional security service which is second to none.
Spartan 24 Hour Security provide more than just a body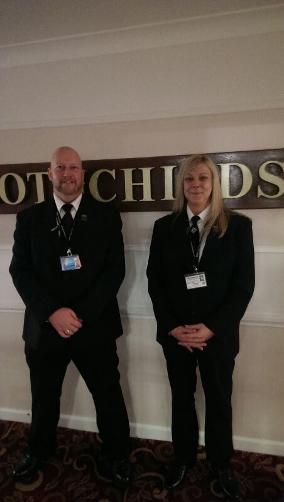 Spartan 24 Hour Security provide security services for the Warrington area. Security staff are fully insured and vetted.
Including : Great Sankey, Westbrook, Burtonwood, Winwick, Croft, Culcheth, Woolston, Grappenhall, Stockton Heath, Appleton Thorn, Stretton, Birchwood, Daresbury, Old Hall, Fearnhead, Padgate, Thelwall,
Higher Walton, Appleton, Warrington Town Centre, Paddington, Orford, Walton, Latchford, Penketh, Gorse Covert, Cuerdley, Golborne, Glazebrook.
Spartan 24 Hour Security provide unsurpassed, professional SIA licenced security services for the Warrington area. Spartan 24 Hour Security have a broad range of commercial and residential clients - delivering the ultimate in peace of mind, every time.
We certainly live up to our name in terms of our service: everything, from our personnel and training, to our state-of-the-art security systems, is of the absolute highest standard. Plus, we take a pro-active, personal approach to every assignment - which means we'll get to know you and your requirements, and tailor a solution to fit your needs and budget.
Whether you're looking for security guard presence in a public building or construction site security with Manned Guarding, VIP security with Close Protection, private security, event security, school security, office security, site security, building security or wish to safeguard where you live or work with Residential Patrols, Mobile Security and Security Systems - you can rely on Spartan 24 Hour Security, for confidence, dependability, affordability and true expertise. Covering your security needs in all areas of Warrington, Cheshire, Merseysde, North West England, we have an unrivalled longstanding, North West England security presence in many schools, construction sites, commercial and residential areas. We also specialise in crowd management security for shows, exhibitions and events.
Spartan 24 Hour Security provide security services in the Warrington area for:
Building Sites

Construction

Car Parks

Hostels

Restaurants

Sheltered Accommodation

Factories

Industrial Estates

Offices

Office Complexes

Local Government Buildings

Solicitors

Estate Agents

Retail Parks

Retail Outlets

Shops

Shopping Centres

Car Showrooms

Retail Showrooms
Train Stations
Luxury Residences
Warehouses

Libraries

Job Centres

Schools

Art Galleries

Stately Homes

Colleges
All rights reserved. Spartan 24 Hour Security. 2008.