Female Door Supervisors are SIA security licenced, fully insured, screened and vetted. Have a positive attitude, flexible, reliable, with a great deal of common sense. Female Door Security are hand picked, mature and highly experienced individuals. Have a high standard of presentation, excellent written and verbal communication skills. Door Staff have excellent people skills to help everyone remain calm in difficult situations, self confident, assertive, whilst remaining professional.
Female Door supervisors are responsible for the safety, comfort, and security of staff and clients in nightclubs, bars, pubs, music venues, events, casinos, restaurants, hotels, and other venues in Warrington, Manchester, Liverpool, Merseyside, Cheshire, Greater Manchester, North Wales and North West England. Our security personnel are experienced in conflict management, controlling the access to venues and entrances, and dealing with the police. Our staff defuse violent situations and have knowledge of all safety procedures and health regulations. Door supervisors work at different venues, including shows, entertainment venues, and others.
We offer professional and robust security services, from security consultations and operational planning to door supervision and conflict prevention. Our security staff are physically fit and are used to working in smoky, noisy, hot, and hostile environments. They offer flexible solutions and work during busy periods. Our Female Door Supervisors are trained to make decisions quickly and offer a high level of customer service. They know how to handle difficult clients and situations and are experienced and assertive. Ultimately, the goal is to look after the safety of guests and clients inside the venue, regardless of the size, location, and other factors.
We provide SIA licenced Female Door Supervisors for:
Pubs, Bar Security, Cinemas, Theatres, Nightclubs, Events, Weddings, Funerals, Casinos, Christmas Parties, Concert Halls, Bingo Halls, Large Entertainment Venues, Hotels, Corporate Events Female Door Supervisors, Restaurants, Late-opening Cafes, Takeaways, Village & Community Halls, Taxi Ranks.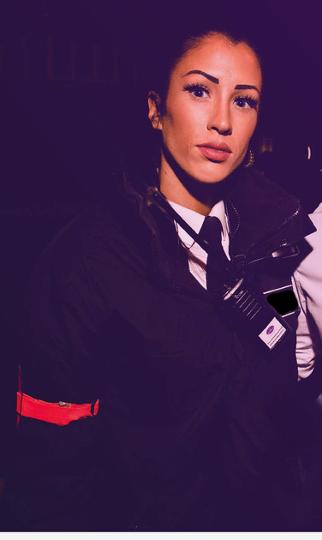 Copyright Spartan 24 Hour Security 2008