Our professional Door Supervisors are fully insured, screened, vetted, and SIA security licenced. Providing the best security cover for Bars, Pubs, Nightclubs and Events. Staff have a positive attitude and are flexible when it comes to dealing with different situations. Security Guards are reliable with a great deal of common sense and excellent customer service. They are hand picked, mature, reliable, and highly experienced individuals. All our Door Supervisors have a high standard of presentation, excellent written and verbal communication skills. First aid trained and have attended a three day first aid at work course which is HSE approved and certified.
Having good quality Door Supervisors looking after a venue makes the customer experience more enjoyable, gives the venue a good reputation which in turn attracts new customers and keeps them coming back. We at Spartan 24 Hour Security look for quality when taking on new personnel, and always put them with an experienced member of our team. We are a reputable Door Supervisor company used every week by customers we have had for years, who require the very best service possible at all times.
Our male and female Security Guards are highly trained, experienced professionals. Excellent at customer care and conflict management. Why risk having below standard security looking after your venue or event. Give yourself peace of mind by hiring the best. With our Door Supervisors you know your venue or event will be well looked after. Keeping the customers you have and attracting new ones.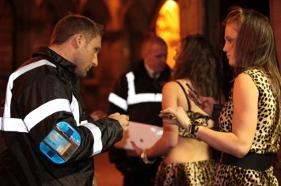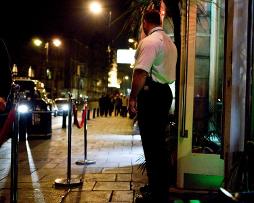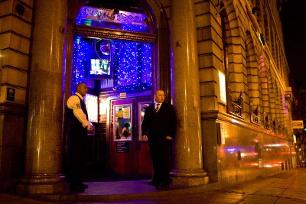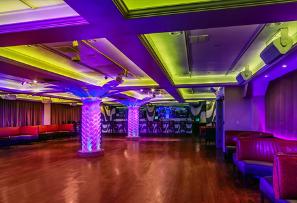 Our Door Supervisors are all fully licensed and undergo a 5-year screening in compliance with BS7858 before commencing operational duties. Each member of our team is subjected to rigorous background checks complying with industry requirements. In order for the Door Supervisors to be of the highest quality, Spartan 24 Hour Security provides every member of the team with an extensive training program to enable them to be professional in every eventuality. As a company we believe the welfare of our staff is key to their retention and high standards. We demand our Door Supervisors deliver the very best Venue Security in Warrington, Manchester, Liverpool, and North West England.
Through experience we know how vital the working relationship is between our staff and the client. By having a positive and professional working relationship our clients benefit from:
A safe and friendly environment
An increase in visitors to the venue
Increased sales
Great customer service
All of our Door Supervisors are trained in proven customer service techniques to make their meet-and-greet skills outstanding, leaving a lasting positive impression on your brand and company. Spartan 24 Hour Security Door Supervisors deliver exceptional service by being:
Punctual
Smart
Polite
Professional
Good communication skills
Hire our professional Door Supervisors who are
:
Screened and Vetted.

Adaptable and quick thinking.
Highly Professional.
Conflict management and self defence trained.
SIA licenced.

Reliable, Punctual, Polite.
Work well as a team.

Mature, Experienced, Trustworthy.
Able to look after your property, staff, and customers.

First Aid trained.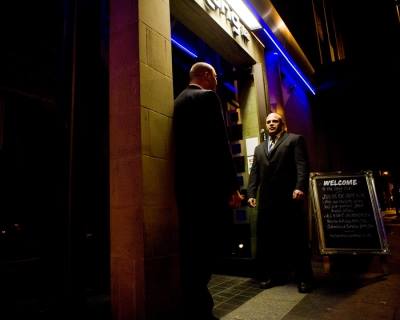 Copyright Spartan 24 Hour Security 2008