Security Alarm Response and Keyholding. All business and commercial premises are required to have an intruder alarm. If this alarm is activated, it is common practice that business owners or the business general manager will attend the site - often in hours of darkness - to establish the cause of activation. Then follows the lengthy process of searching for signs of an intruder, calling the alarm company, calling the police if a crime has occurred, arranging the boarding up of windows, resetting alarms, liaising with the alarm engineer and hopefully getting some sleep before returning to work. We provide Security Alarm Response and Keyholding in Warrington, Manchester, Liverpool, Cheshire, Merseyside, Greater Manchester, North West England, and across the UK.
You can avoid these unsociable calls and the danger associated with responding to them by undertaking a Security Alarm Response contract with Spartan 24 Hour Security.
In the event of an alarm activation we will respond immediately 24 hours a day, 7 days a week, 365 days a year. Upon arrival to your domestic or commercial property we will evaluate the situation, if it is a false alarm we will reset the alarm and leave a full incident report for your information, if a crime has occurred we will contact you and act accordingly on your instruction.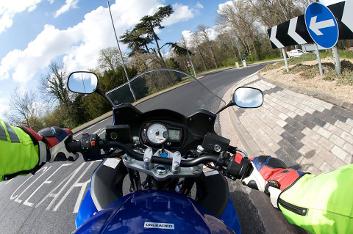 Alarm Response
Open & Lock Premises
Commercial Properties
Lone Worker Escort & Protection
24 Hour Phone Support
Spartan 24 Hour Security provide tailored security alarm response services serving the Merseyside, Cheshire and Greater Manchester areas. All alarm response security officers are advanced motorbike riders using high performance motorcycles, for fast response to your alarm activation. 24 hours 365 days a year service.
We believe that all of our customers are unique and as such require solutions fit for purpose. That is why we endeavour to work with our customers to create the right security service for them.