Wigan Security Services
Spartan 24 Hour Security provide professional security services in the Wigan area tailored to meet your needs. Staff are fully insured, vetted, self defence and first aid trained. Wigan Security Guards are hand picked and have a vast amount of security experience at all levels. Security officers are often the first person a visitor might encounter when they arrive at your premises. Our Wigan Security Officers have the training, professionalism and demeanour to fit seamlessly into our client's culture. Our strategy focuses on understanding that each and every organisation faces a unique set of security threats and challenges. Everything from our recruitment policies and training programs are geared towards delivering highly skilled officers fit to represent our clients.
Our Wigan Security Guards remain loyal and work with our clients over long periods of time, becoming part of that vital ingredient embedded within your organisation and protecting your assets through an intuitive understanding of your culture. We provide comprehensive protection for the Public, Premises, People and Assets through an efficient and cost-effective combination of Wigan manned security guards, mobile response patrols, keyholding and rapid alarm response. Bespoke security solutions are tailored to satisfy our client's individual and specific security requirements.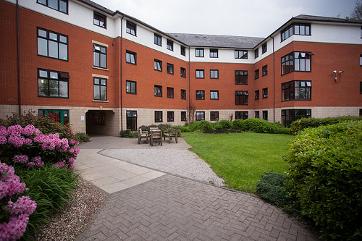 Copyright Spartan 24 Hour Security 2008