SIA Badged Event Security Staff
Spartan 24 Hour Security provide professional Event Security Staff who are fully insured and vetted.
Event Security Staff are hand picked and have a vast amount of security experience at all levels.
Event Security Staff are SIA licenced Security Guards / Door Supervisors.
Spartan 24 Hour Security provide smart, reliable, trustworthy, professional security staff to cover any event

including: Conferences, Product Launches, Christmas Parties, Gala Dinners, Sales And Marketing Conferences, Sports Events,
Private Events, Cascade Road Shows, AGM Productions, Award Shows, Exhibitions, Celebrations.

Why Compromise ? we believe in putting our clients and staff first.
We stand by our word and make business decisions that other companies may be unable or unwilling to make.

Our business model is built around this so clients notice we do things a bit differently.
Spartan 24 Hour Security provide quality rather than quantity, Event Security Guards / Door Supervisors
do the job to a very high standard, providing access control and protecting your clients, staff and event.

Spartan event security, crowd safety management and corporate hospitality services are specifically designed to provide enhanced levels
of safety for all. As the leading specialist security services provider, we can also offer a combination of personnel and technology to ensure that your event runs smoothly in an efficient and effective manner.
Our crowd management consultancy service also means that experts are always on hand to provide advice and guidance, and carry out thorough risk and threat assessments in advance so that the perfect security and safety solution can be configured. We can also provide VIP security, asset and
close protection services
if and when required.
Our front-of-house
Door Supervisors
combine the very best levels of security awareness with unrivalled customer service skills thanks to
advanced in-house, award winning training. Extremely well presented, they can support your event in a range of uniforms to suit the
required image.
Spartan 24 Hour Security's event management and corporate hospitality services:
Designed to provide enhanced levels of crowd safety and venue security
Unrivalled levels of security awareness and customer service skills
The highest standards of presentation with uniforms to suit all requirements
A comprehensive crowd management consultancy service
A commitment to exceeding our customers' expectations
Event Security Guards / Door Supervisors are:
Uniformed.
Vetted Security Operatives.
Professional, Experienced, Mature.

Reliable, Punctual, Polite, Trustworthy.
Self Defence trained.
First Aid trained.
CRB checked.
SIA licenced.
Work well as a team.

Able to look after your event, clients, and staff.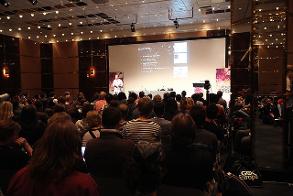 The Spartan 24 Hour Security events team has been developed and hand picked from highly experienced, and dedicated individuals from a multitude of areas and expertise within the events sector. The majority of our operatives are veterans to most of the UK's major festivals and National or local exhibitions/conferences.