Door Supervisors are SIA badged, fully insured, screened and vetted. Have a positive attitude, flexible, reliable, with a great deal
of common sense. All door staff are hand picked, mature and highly experienced individuals.
Have a high standard of presentation, excellent written and verbal communication skills.
Door Supervisors are first aid trained and have attended a three day first aid at work course which is HSE approved and certified.
Having good quality door supervisors looking after a venue makes the customer experience more enjoyable, gives the venue a
good reputation which in turn attracts new customers. We at Spartan 24 Hour Security look for quality when taking on new
staff. Hire our smart, professional Door Supervisors for Pubs, Bars, Nightclubs and Events. Door Supervisors in Warrington,
Liverpool, Manchester, Cheshire, Merseyside, Greater Manchester, North West England.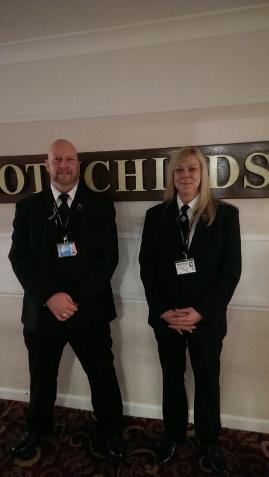 Spartan 24 Hour Security are quality providers of licensed door supervisors, offering security services to all areas of the licensed industry from small bars, pubs and restaurants to clubs and larger entertainment venues.
The leisure industry is a particularly unpredictable business, requiring constantly changing attitudes and approaches to many different situations. We frequently supply door supervisors to leisure and entertainment venues in Cheshire and many other areas of the North West of England.
Fully Trained
Here at Spartan 24 Hour Security, our highly trained, licensed Door Supervisors are ready to adapt to any given situation at any given time. All our staff are trained to resolve situations in a non-confrontational manner, wherever possible, but they will not tolerate and are committed to prevent any manifestation of intimidation, aggression, violence or bigotry at our clients venues.
Event Security
Receptions, parties, product launches, and more. Our well-managed Door Supervisors will make your event run smoothly by controlling access, meeting and greeting your guests, maintaining safety and good order and allowing you to concentrate on the event itself.
Hire our professional SIA licenced Door Supervisors for:
Conferences, Product Launches, Christmas Parties, Gala Dinners, Sales And Marketing Conferences, Sports Events,
Private Events, Cascade Road Shows, AGM Productions, Award Shows, Exhibitions, Celebrations.
Door Supervisors are
:
Uniformed Door Supervisors.
Vetted Security Operatives.
Professional security staff.
Self Defence trained.
CRB checked.
SIA licenced.
Reliable, Punctual, Polite.
Work well as a team.

Mature, Experienced, Trustworthy.
Able to look after your property, staff, and customers.

First Aid trained.